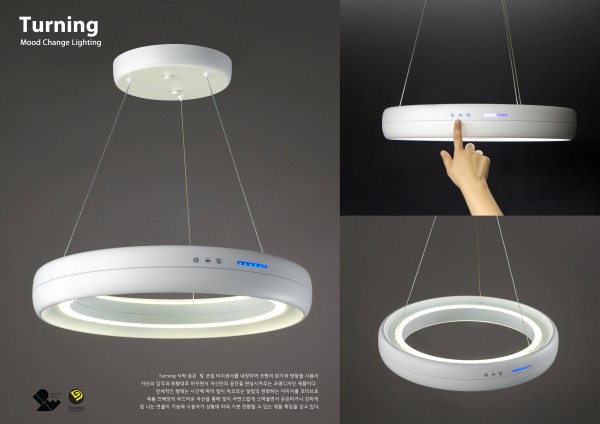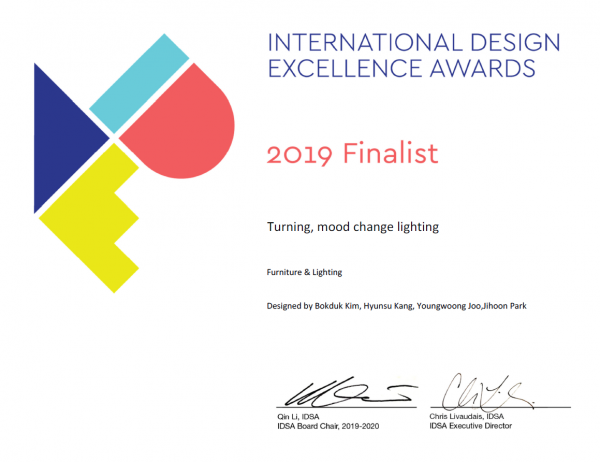 At the International Design Competition 
IDEA Awards 2019
 hosted by
 the American Industrial Design Association, our new development product 
"Turning Mood pendtant Light" was selected and awarded with overall outstanding reviews on 
design quality, material suitability, innovation, environmental considerations, and functionality. 
In addition, this product has been selected product as GOOD DESIGN, 
hosted by the Ministry of Trade, Industry and Energy and organized by the Korea Design Promotion Agency.

* GOOD DESIGN(GD) 
GD product selection has been implemented every year 
since 1985 and the system grants GD mark, a government certification mark, 
to excellent products and services after fair screening by the screening standards.